United Nations is one of the greatest organizations in the world and it is like a dream to get a scholarship from United Nations. Applications are invited for Fully Funded UNDP Scholarship 2023. All candidates from all over the world are eligible to get these scholarships. United Nations Development is offering graduate scholarships for the academic year of 2023. These scholarships are fully funded and candidates who are financially unstable are encouraged to apply in it.
No registration fee or any extra charges required to apply. Scholarship in whole duration will be fully funded. Selected candidates will be sent to different countries for studying under UNDP program. These countries will be mention in this post. All males and females are eligible for this programme. To be eligible you need to be fluent in English but in some positions working knowledge of French, Arabic or Spanish
United Nations Development Programme (UNDP) is looking outstanding recent graduates to its latest cohort. UNDP Graduate Programme equips exceptional young graduates with the skills, knowledge, and experience needed to start a rewarding career in international development. The Programme accelerates progress towards the UN's Sustainable Development Goal and builds better futures. Successful candidates will be included in the Graduate Programme Pool and offered an assignment with a UNDP office in any of our 170 locations around the world.
Details:
| | |
| --- | --- |
| Organization | United Nation Development Program |
| Eligible Countries | International Students |
| Financial Benefits | Funded |
| Education | Bachelors, Masters |
| Deadline | 12 October 2022 |
UNDP Scholarship 2023 details
Eligible Countries
Applicants from all countries where UNDP has offices are eligible but applicants from following countries are encouraged to apply,
Angola
Antigua & Barbuda
Azerbaijan
Bahamas
Barbados
Belize
Bolivia
Cambodia
Cape Verde
Central African Republic
Chad
Comoros
Congo
Cook Islands
Costa Rica
Cuba
Djibouti
Dominica
Dominican Republic
Equatorial Guinea
Gabon
Guinea Bissau
Guyana
Haiti
Iran
Kiribati
Kosovo
Libya
Marshall Islands
Morocco
Nauru
Nicaragua
Niue
Palau
Panama
Papua New Guinea
Paraguay
Rep. of Montenegro
Saint Lucia
Samoa
Sao Tome and Principe
Serbia
Seychelles
Solomon Islands
Somalia
Suriname
Timor-Leste
Tonga
Turkmenistan
Tuvalu
Uruguay
Vanuatu
Also check for UNESCO Internship Program where you can work with monthly salary
Eligibility Criteria
Candidates from all countries with UNDP office are eligible to apply
Masters degree with not more than 2 years of work experience or Bachelors degree with atleast 2 years of work experience.
Willing to work in another country to help UN Sustainable development goals.
Applicant must have mutual respect for his colleagues
Applicant must be carrier and result oriented
Applicants must be professional
Must be fluent in English, for some positions, a working knowledge of French, Arabic or Spanish may be a strong asset.
Must be competent and quick to learn new skills.
Areas of Interest
political science
public administration
international relations
development studies
economics
statistics
data management
environmental science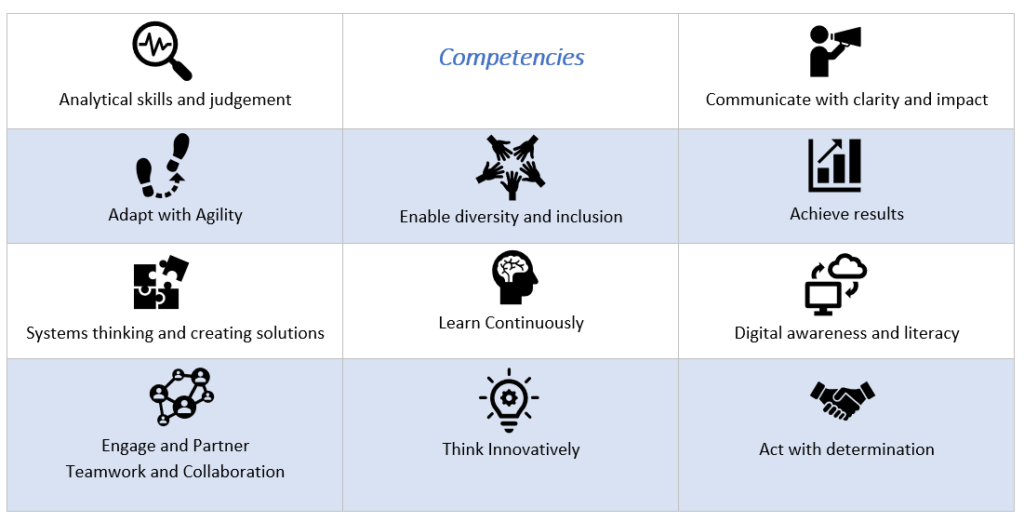 Benefits:
Travel costs will be covered under this scholarship program
Health insurance will be provided to selected candidates
A competitive salary will be paid to candidates
Annual leave will be provided with pay.
Paid sick leave
Pension contributions.
You can study in Japan for free through University of Tokyo MEXT Scholarships for international students
Deadline
Last date to apply for UNDP Scholarship is 12 October 2022.
How to Apply
Application is online. Make sure you meet all the requirements before apply.
Visit the Apply Now Link below to submit your application.