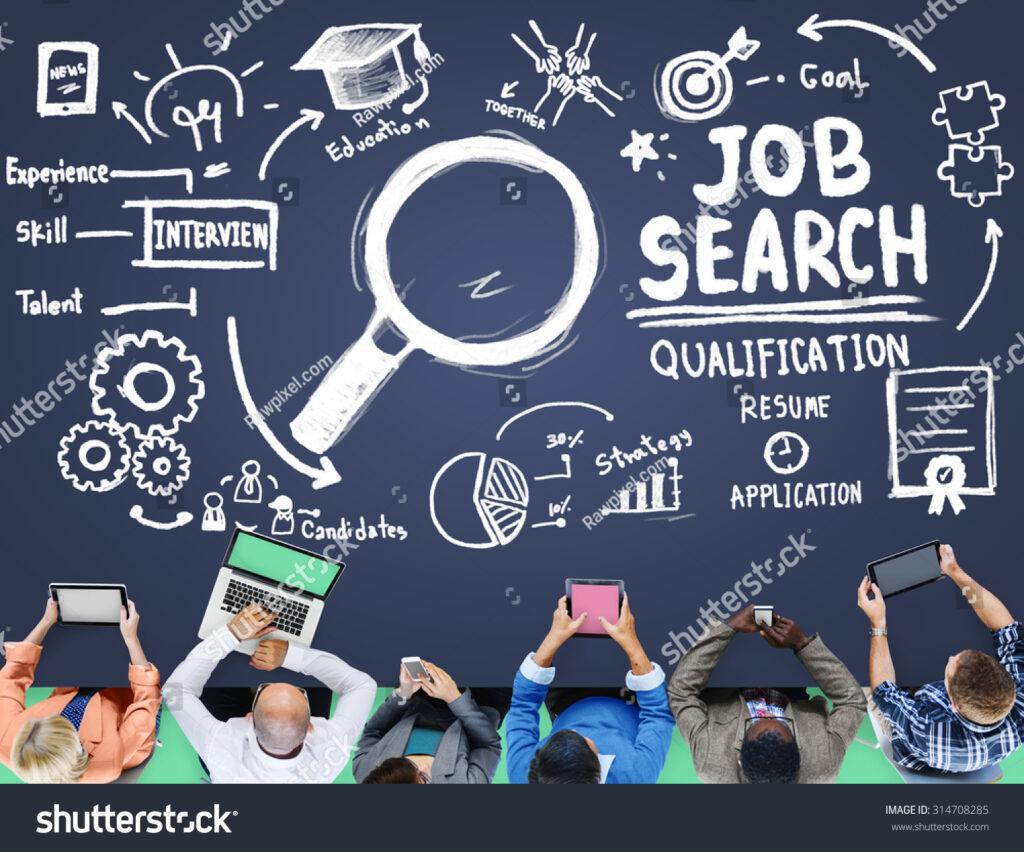 Many students after graduation even during studies worried a lot about getting a job for bread and butter. Why they much worried? They know about the economic conditions of Pakistan. Pakistan has a dwelling economic scenario, it has more demand for job opportunities and a low supply of vacancies which cause inflation .this low supply and more demand also increase the competition among job holders they prepare themselves how to compete for the environment when they enter the market. In this article, we will tell you how to prepare yourself for job hunting? How to make yourself vulnerable to a strong competition?
First, let we discuss the market known as the recruitment market there are basically 3 markets which are prominent in the recruitment industry
Government/ public sector in which different departments of the government of Pakistan offered vacancies through different testing services like PPSC, FPSC, NTS, etc.
Private sector recruits require a lot through mainly an interview basis many companies also do a written test for a specific vacancy.
Contract base which means both the public and private sectors offer contract-based jobs for a specific period of time. In this duration when a particular task or program has finished then the contract will also terminate.
Looking for Job? Apply for Ministry of Defence Jobs 2019 by Government of Pakistan | 954 Vacancies Apply Online
Secondly what are the means which usually helped in searching for a job as we already know that it's the era of social media a lot of pages and websites announce about daily job offers either from the public sector or private sector like  www.studyhunt.info which provide a daily base jobs links and description with video explanations same like it other  websites also do same. It is still privileged of old method hunting from Sunday newspaper and many people love to do searching from the job searching section n the newspaper. Hunting either from e-media or print media both require knowledge about what and where? What are skills require for a specific job and do you have them?  Where to apply in which your hard work pays off.
 The third main part of how to prepare yourself for a particular job?
It is obvious that your degree specialization leads to a specific job means if you are an IT professional you cannot become a doctor you have to search for jobs related to IT. Same with the lawyer doctor engineer diploma holder mathematicians etc you have full command on the subject in which you are going to apply knowledge and skills because at the end skills matter rather than your grades.
There are also some basic jobs' positions which do not require specialize degrees just your knowledge about related stuff is enough. Many private companies offer such kind of jobs in which students with basic education intermediate or graduation can apply like salespeople office clerical staff and lower staff.
We can say the testing system for recruitment is very convenient for candidates because they know what to prepare and for what. They know their specific position and skills. For the preparation of any test, you have to search these three basic things about the company, about position, about your skills. In government testing system general knowledge and English grammar a lot of matter candidate must have knowledge about the current affairs and have a knowledge of English literacy besides their specialize course like finance IT engineering, marketing, computer literacy, etc. testing system is no doubt a prolonged method but candidate have full faith he will be select on merits and fear of illicit recruitment become very low.
Also Apply for Doha Youth Camp for Voluntary and Humanitarian Work 2019
Then there is the next phase of the interview which is last but important. For the interviews you should be well-spoken and well dress. Your attitude should seem like a desirous person. For the preparation of interviews many books have offered but main knowledge is hidden in yourself you should be aware of surroundings and have the stamina to face any kind of circumstances that can lead you toward your destination. 
Some doubts regarding in search of a job?
Many candidates have some fears and doubts when they do job hunting these mainly are:
Fear of shame when they apply for a low level of job according to their level of studies rather than to go up for some higher rank. it is in the mindset of almost every person because they think that they invested higher in their studies so they should get a higher job as a masters student cannot be a clerk who said it? it's totally wrong when a higher studies person applies for a low rank there are higher chances of his selections because he has a higher level of education according to the vacancy. When a person got job he has a bright chance of promotion as soon as possible according to his knowledge and skills. So the fear of shame will be abolished when you once selected and got promoted
The second doubt is about commendation especially developing countries in Pakistan 'Sifarish' and aqraba parwari 'nepotism' is at its peak and many students do not apply just in fear we do not get the job what is an advantage for applying when at the end we will b disappointed through commending. So let me calculate advantages first you got experience on how to prepare for a test? What questions frequently asked in the general portion? How am I skilled enough for such tests? After testing if you are called for an interview a failed interview also gives you a lot of information like how to sit before the panel of recruiters? What manners should I opt etc.  these are just counted benefits there are also hidden benefits which are numerous like confidence, how to overcome fears, to be a competitor and others.
No doubt job hunting is not an easy task but proper dedication and skillful knowledge can make it easy even in Pakistan it is said that hard work always pays off so when you do a hard work these economic crises can't do anything because economy also need devoted persons who can lead the economy and participate in the growth of country. Well, the preparation of tests and interview can lead to successful job recruitment.
Wants Preparation for Written tests and interviews? join our facebook group below for collaborative study!
Join Our Facebook Group: https://www.facebook.com/groups/studyhunt.info/