Australian National University Scholarships
Applications are now open to apply for the Australian National University or ANU Scholarships for 2023-2024 session. These are Higher Degree by Research (HDR) Scholarships funded by the Australian National University. the university is offering these scholarships for international students 2023 intake Students from all countries are eligible to apply for these fully funded scholarships. If you want to study in Australia for research then you should not miss this opportunity. Students who get admission can also apply for University's AGRTP scholarship. Each year there are two rounds of admission for international students.
These research scholarships are available for the Masters and PhD Degree programs at Australian National University. All academic fields taught at the University are available to apply for the scholarship. Australia is one of the top destinations for international students to study in 2020 418,168 enrollments were registered in higher education only. Candidates can apply these scholarships which are only available for Higher Degrees by Research(HDR) programs offered by the Australian National University. The duration of ANU Scholarships for a masters degree is 2 years while PhD scholarships are 4 years long.
The Australian National University was founded in 1946, its main campus is located in Canberra. ANU is a research based institute and is a member of Group of Eight. Many teaching and research colleges operate under the university. Australian National University is ranked 1st with in Australia 62 in Global University rankings. 26,000 students are enrolled at the university and around 7,425 international students are studying at the university.
ANU Scholarships Details:
Host Organization: Australia National University
Course Level: Masters, PhD
Eligible Region: Open for All Countries
Category: Scholarship
Country: Australia
Fields of Study: All Subjects
Deadline: 15 April 2023
Join Our Community
FACEBOOK GROUP  
WHATSAPP GROUP 1
WHATSAPP GROUP 2
WHATSAPP GROUP 3
WHATSAPP GROUP 4
WHATSAPP GROUP 5
FACEBOOK PAGE
Australian National University Postgraduate Programs
Following programs are taught at the university,
Scholarships Benefits
Australia National University Scholarships is offering following benefits for international students,
Travel and removal allowances for students relocating to Canberra to commence their research program.
Stipend of 34,000 Australian Dollars per annum.
Thesis allowance
Dependent child allowance (International students only).
Paid medical, maternity and parental leave
Health Insurance
Suspension of Scholarship is also available
Want more scholarships in Australia ? Deakin University Scholarship in Australia
Eligibility Criteria & Requirements
Following is the eligibility criteria to apply for Australia National University Scholarships,
Must be a domestic student or an international student enrolled in an accredited HDR course of study at the Australian National University.
Have a bachelors degree
Applicant equivalent scholarship from the Commonwealth designed to offset HDR tuition fees if they receive a RTP Fee Offset scholarship.
Full time RTP Scholarship is exempt from Australian income tax.
Must have english proficiency certificate.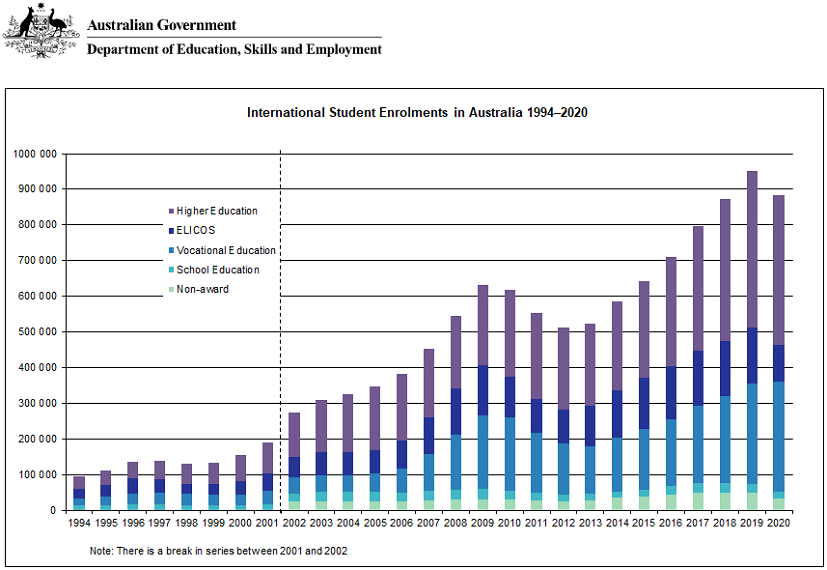 Checkout more scholarships in Australia Central Queensland University Scholarship in Australia
Australian National University English Language Requirements
If applicants are not from recognized countries where primary medium of teaching is English then Australian National University students for English proficiency Certificate.
IELTS minimum 6.5 band is required with a minimum of 6.0 in each component of the test. some courses requires minimum of 7.0 band
For TOEFL paper based test A score of 570 with a TWE* score of 4.5.
For TOEFL internet based test, An overall score of 80, with a minimum of 20 in Reading and Writing and 18 in Speaking and Listening.
For Cambridge Advanced English, An overall score of 176 with a minimum of 169 in all sub-skills.
For PTE Academic, An overall score of 64 with a minimum score of 55 in each of the communicative skills.
For Duolingo 110 plus recorded interview with InitialView. 115 or better for entry without recorded interview is required.
Also Check University of Sydney Scholarships For International Students
Deadline
Last date to apply for the scholarships at the Australian National University(ANU) is October 2022.
Deadlines for scholarship rounds
| Scholarship round | Admission application closing date | Commencement Year |
| --- | --- | --- |
| 2023 Round 2 International and Domestic | Closing 15 April 2023 | 2023 |
Australian National University(ANU) Scholarships Round Deadlines
How to Apply
For new students, No separate application is required specifically for this scholarship as all eligible candidates applying for any HDR degrees will be considered. Current students at Australia National University have to submit request form to be considered for this scholarship.