The Khaadi Internship Program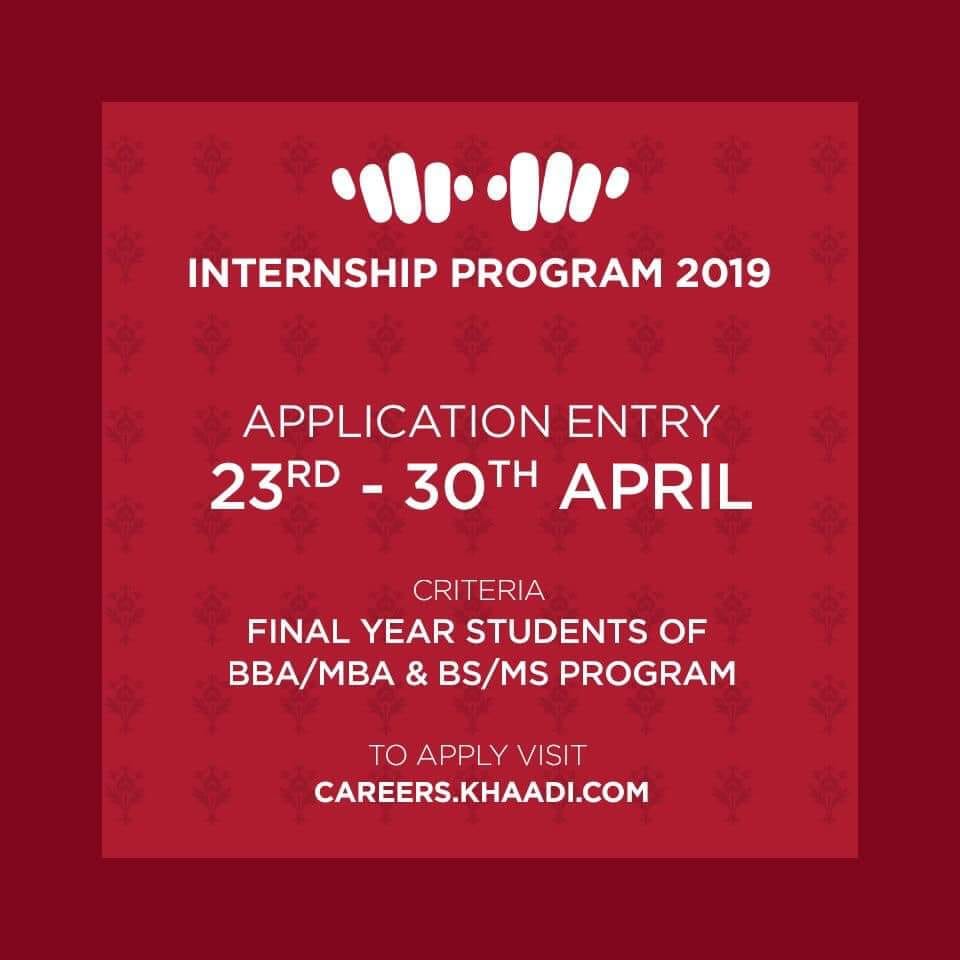 Goal Khaadi Internship Program to attract students interested in an exciting and professional learning experience.
Khaadi Internship is six to eight weeks long and it will be held during June and July. Khaadi interns gain first hands experience of what it is like to work for Pakistan's leading fashion retailer.
The Khaadi 2019 Details:
Location: All Over Pakistan
Duration: Its duration is 8-weeks paid program for students
Stipend: Yes it is a paid internship
Deadline: Last date to apply for khaadi internship 2019 is 28th April 2019
Criteria: Final year students of BBA/MBA and BS/MS Program with minimum CGPA 3.0.
Duration: 6-8 weeks
Fields of internship
Khaadi is offering internship related to following fields,
Human Resources
Marketing
Finance
Retail
Supply Chain
Merchandising
Legal
IT
Network Expansion
How to Join Khaadi Internship:
Go to "Join Our Team" and then "Available Jobs" to submit application by visiting the link below