Lady Cadet Course Test Pattern, Syllabus, Test Preparation will clarify many Pakistan army test questions and answers. These questions are relevant to the test and maybe asked you in the upcoming Join Pak Army as Captain Through Lady Cadet Course 22 recently announced by the joinpakarmy.gov.pk. The Pakistan army's initial test verbal includes in this test course sample paper. The post is open for registration. The post for those who recently have applied for the lady cadet course 2021 registration and now taking time to prepare for the lady course test. Lady Cadet Course Test Pattern, Syllabus, Test Preparation best way is From Dogar Books or ISSB Test Preparation Books you can download it online.
The course is all about the military aspects successfully focused every way out. You should be sufficient able to solve the general science questions, arithmetic reasoning, world knowledge, paragraph comprehension, and mathematics knowledge to get the best score in the recent announced Lady Cadet Course 2023. The general science is accessible and easy to memorize for every student either he as the background of the science or not.
Lady Cadet Course 23 Test Pattern, Syllabus, Test Preparation Written / Intelligence Tests. Professional Written / Intelligence tests based on multiple-choice questions will be conducted at AS&RCs from 21, December to 28 December 2022. There is just a physical running test and the general basic eligibility criteria which are mentioned Females have to run 1.6 KM in 14 minutes. You are also informed that those who pass out the physical test and have selected for it will be signing a bond letter for service in Pakistan Army as a lady captain through Lady Cadet Course for the next seven years. So these are complete details about LCC test pattern sample paper. I hope you have selected and have gained complete information but in case of any further assistance or information, you have about this test you must share with us in the following comments section.
Below mentioned information is just to give you an idea of test and its preparation.
Lady Cadet Course Test Pattern, Syllabus:
Following are the syllabus of Lady Cadet Course Test,
Verbal 84 Questions in 30 min.
Non-Verbal 64 Questions in 30 min.
Academic 50 Questions in 30 min.
Academic: It will include your Subject Basics. So you must have strong grip on your Subject basics.
Focus on diagrams and orientation Like, sometimes first to figures are added and make the third figure or third is the result of what the first two figures have in common.
Lady Cadet Course Sample Past Papers
Following is the google drive link for metarials regarding LCC and ISSB preparation and LCC past papers,
Click Here for Lady Cadet Course Sample Paper PDF Files
Join our Preparation Community
Join our Whatsapp group for the preparation and information about Lady Cadet Course,
Branches:
Corps of Engineering
Corps of Army Services
Corps of Signals
Corps of Ordnance
Corps of Electrical and Mechanical Engineeringg
Army Education Corps
Amount Veterinary and Farms Corps
Signals – Information Technology
Public relation
Psychology
Procedure To Join Army Through LCC:
Girls can join the Pak army as a captain through Lady Cadet Course. first registration which is done through the official Join Pak Army website. Successful registration will provide u a registration slip mentioning test subjects of initial tests and date and time will be mentioned
Education Required: 16 years education
1) Online Test:
There are 3 Stages of Online Test
1) Verbal: 88 MCQs in 30 minutes
2) Non_Verbal: 68 MCQs IN 30 minutes
3) Academic: 50 MCQs IN 30 minutes
Har portion ko clear krna lazmi ha last har portion kay last mcqs ko solve krnay kay baad screen pr congratulations ata hai or next time ajata ha jin ka congratulations ata ha wo next step pr jatay han baqioo ko ghar wapis bej detay han..
2) PHYSICAL TEST:
1.6 KM Running in 14 Minutes
3) MEDICAL:
Age 28 yrs old
Height 5 FEET
Weight as per body mass index.
Eyesight 6 by 6 with or without glasses
Heartbeat Normal
General surgical examination: flat feet,knee-knocking, varicose veins, elbow angles pigeon chest, etc and a little examination
4) INITIAL INTERVIEW:
successful candidates ko interview form dya jata ha phr 1 interview hota ha jissey initial interview khtay hai jo candidates interview clear krtay han un ko issb form dya jata ha.
5) ISSB:
ISSB 5 DAYS KA HOTA HA.
1) DAY(REPORTING DAY)
Ist day apne issb centre report krna hota ha is day candidates ko rooms allot hotay han or documents submit krwanay hotay han.
Documents:
Following documents are required to apply for LCC,
1) matric mark sheet and degree.
2) second-year result card or first-year result card with hope certificate.
3) Candidates serving in government Institutions/Departments will render No Objection Certificate of the concerned Establishment.
4) Attested photo copy of domicile.
5) Photocopies of computerized National Identity Card.
6) 6 x coloured photos duly attested (front & back).
7) Crossed postal order of Rs, 100.00 in favor of Director General Personnel Administration (DGPA), General Headquarter (GHQ) Rawalpindi.
8) Candidates must bring their degrees duly verified by HEC/PEC.
9) Endorsement Application Forms: While filling the application forms given by Army Selection and Recruitment Center to successful candidate must ensure that all available information asked be endorsed in the respective paragraphs/ columns etc.
2) ISSB SECOND DAY(PYSC DAY)
sb se phlay fresh candidates ka screening test hoga.
1) verbal MCQs in 30 mints
2) nonverbal in 30 mints
3 MAT 50 MCQs in 15 mints
failed candidates ko ghar bej dya gaye ga phr us kay baad app ka psychology test start hoga
1) 100 WAT: ( Words Associate Test) 10 sec for each sentence to write.
2) PICTURE STORIES:
4 stories atti han aur hr story ki pic 30-sec kay lye screen pr show hoti han phr 3.30 mints me complete krni hoti ha.
3) 2 POINTER STORIES:
is kay bi 30-sec kay lye line show hoti ha phr 3.30 sec me story complete krni hoti ha.
total of 6 stories( 4 picture 2 pointers).
4 ) INCOMPLETE SENTENCES:
4 sets hotay han 2 eng kay or 2 urdu kay.
1 set me 26 sentence hotay han….or time 6 mints hota ha hr set ka
3) ISSB 3day( GTO first day)
is day kay tasks
(indoor tasks)
1) Group discussion
2) Lecture
3) Group planning
(outdoor tasks)
1) Progressive group task.
2) Half group task.
phr har candidate ka 1 interview hota ha…kuvh ka psych ka or kuch ka dpt ka hota ha.
4) ISSB 4DAY ( GTO SECOND DAY):
1) Obstacles.
2) Command task ( command task me hi hr candidate ka gto ka interview ho jata ha briefing se phlay) then last task.
3) Final group task( is task me English compulsory ha) phr 1 interview hota ha( kuch ka pysc ka or kuvh ka dpt ka).
5) ISSB LAST DAY:
is day kuch candidates ka reinterview or recommend hota ha….candidates ko un ka TA( traveling Allowance ) dya jata ha phr ghar wapis.
NEXT DAY 10 AM ISSB MAIN WEB PR RESULT SHOW HO JATA HA.
AUR 4 TO 5 DAYS BAAD BY POST BI RESULT AJATA HA. JO CANDIDATES RECCOMAND HOTAY HAN UN KAY DOCUMENTS ARMY RKH LETI HA.
in ISSB These Qualities checked
1) Planning ability
2) Responsibility
3) Emotional stability
4) Courage
5) Integrity
6) Determination
7) Social relation
8) Initiative
9) Practical ability
10) Influencing ability
11) General awareness
12) Expression
13) Physical endurance
14) Self-confidence
Finally
After all the above steps, below mentioned steps are the final process to Join Pak Army as Captain by Lady Cadet Course,
Final Medical
Final Interview
Merit List
Joining
Initial Training
After joining LCC, there will be 6 months training at Pakistan Military Academy,
Lady Cadet Course Test Preparation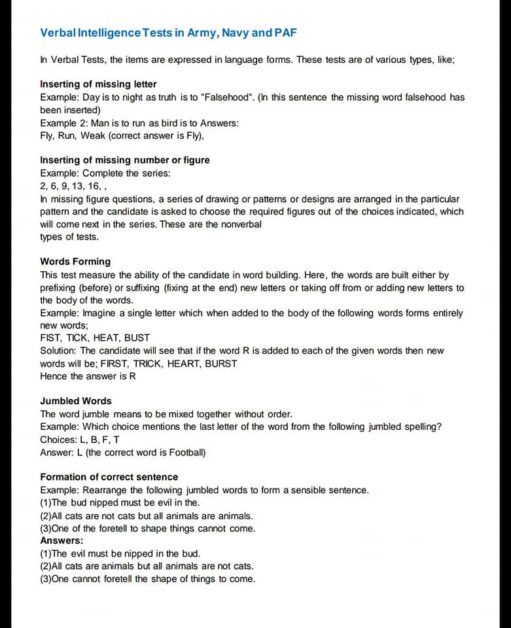 13 types of Jobs for Females in Pakistan Army as Captain or Lieutenant: