Introduction
Are you a student and looking to study abroad in a developed country like Germany? If this is what you are looking for then you are at the right place. Germany has always been one of the top destination for international students due to low tuition fees, quality of education, ethnic diversity and excellent jobs market. As of 2023, there are around 440,570+ international students currently studying at the institutions in Germany. According to the QS World University Rankings 2023, there are 46 German universities in the top 100 universities in the world.
Due to its excellent educational system, reasonable tuition costs, and potential job opportunities, Germany is an attractive place for international students. Students can even study in Germany Without IELTS, enrollment is open for international students in undergraduate and graduate programs at German universities in wide range of subjects like the arts, engineering, business, medicine, STEM fields, computer science and social sciences. Due to located at the heart of Europe, there are many career prospects for students in Germany and across Europe. Students can benefit from Germany's diverse cultures, extensive history, and energetic urban areas. Germany's central European location gives it a great starting point for traveling to nearby nations and seeing their diverse cultures.
Whether you are just starting your research to find the right country for You or have already made the decision to study in Germany, this guide will provide you with all the essential information to make the informed decision that whether you should Germany or not for your studies.
Why Germany?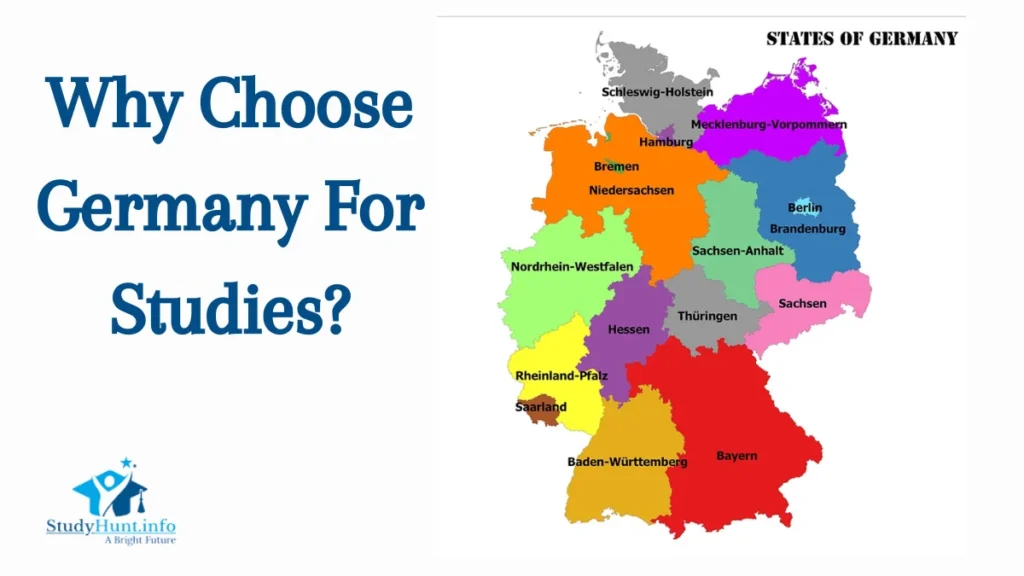 Is the question you might be asking as a student Why Germany! and why not any other country? There are lot of pros to that question and a very few cons. There are many reasons that make Germany as one of the top destination for international students seeking higher education. German universities are renowned for their excellent academic standards and carefully designed programs. Many German universities rank among the top in the world, offering the most advanced knowledge there is. International students can study undergraduate, graduate, Postdoc and special programs related to research in specific projects. Studying in Germany provides students with the opportunity to learn from one of the best education faculties in world. Each year 203,406 academic papers are published by German Universities making it the 4th best country in the world. Students can explore the country's rich history and cultural heritage while studying.
Pursuing higher education in Germany opens up a plethora of career opportunities for students. German universities have close ties to the business community, which opens lot of career opportunities for students. Top German companies invest in research related fields, in fact each year more than 100 billion euros are funded on research and development, It is projected than in 2024 Germany will invest 500 million euros on Artificial Intelligence alone. These prospects attract top students from all around the globe to choose Germany as there next home.
International students looking to study in Germany should applying scholarships offered by the universities like University of Stuttgart Scholarship For International Students
Education System in Germany
The German education system is highly regarded and globally recognized for its emphasis on academic excellence and practical learning. The system is divided into three main levels: primary education, secondary education, and tertiary education.
Grundschule (Elementary School)
Grundschule is the first stage of formal education in Germany, and it's where kids go after they finish kindergarten. It's a four-year school that covers grades 1 through 4, and it's mandatory for all children. At Grundschule, kids learn the basics of reading, writing, math, science, and social studies.
Hauptschule (Main School)
After finishing Grundschule, kids move on to Hauptschule. This school covers grades 5 through 9, and it's also mandatory. At Hauptschule, kids continue to study the same subjects they started in Grundschule, but they also begin to focus more on practical skills. For example, they might learn how to use computers, do simple calculations, and read newspapers. Hauptschule also places a big emphasis on developing social skills, like working together and communicating effectively.
Realschule (Real School)
Realschule is another type of school that kids can attend after finishing Grundschule. It's designed for kids who want to focus more on practical skills and hands-on learning. Realschule covers grades 5 through 10, and it's mandatory for those who choose to attend. Students at Realschule learn things like carpentry, mechanics, and cooking, along with traditional subjects like math and language arts. The idea behind Realschule is to prepare kids for the workforce by giving them useful skills that they can apply directly to a job.
Tertiary Education (College or University)
After finishing their secondary education, German students can choose to attend a college or university. These institutions offer a variety of programs that lead to a bachelor's or master's degree. Some universities focus on specific areas, like engineering or medicine, while others offer a broader range of subjects. Tertiary education in Germany is highly valued, and many employers require a degree before hiring someone for certain positions.
Did You know University of Hamburg Scholarship is also available For International Students in all the programs taught at the university.
German Grade System
The grading system used in German universities typically follows a scale of 1 (best) to 5 (worst), with 4 being the passing grade. However, there are variations in the grading systems across different universities and faculties.
Here is a breakdown of the grades commonly used in German universities:
1.0 (Sehr gut): Outstanding performance, exceeded expectations, demonstrating exceptional knowledge and understanding.
1.3 (Gut): Good performance, meeting expectations, demonstrating solid knowledge and understanding.
1.7 (Befriedigend): Satisfactory performance, showing a good level of knowledge and understanding but room for improvement.
2.0 (Genügend): Minimum passing grade, demonstrating a basic level of knowledge and understanding.
2.3 (Ausreichend): Sufficient performance, showing a moderate level of knowledge and understanding.
2.7 (Mangelhaft): Poor performance, showing limited knowledge and understanding.
3.0 (Unzureichend): Failing grade, indicating a lack of knowledge and understanding.
3.5 (Nicht genug): Not enough effort, missing opportunities to demonstrate knowledge and understanding.
4.0 (Fehlender Nachweis): No evidence of learning, failing to meet expectations.
Are you a Math students looking to learn Two's complement, what is it and how to calculate it?
Top Universities in Germany
Germany is home to several prestigious universities, renowned for their academic excellence and research contributions. Here are some of the top universities in Germany: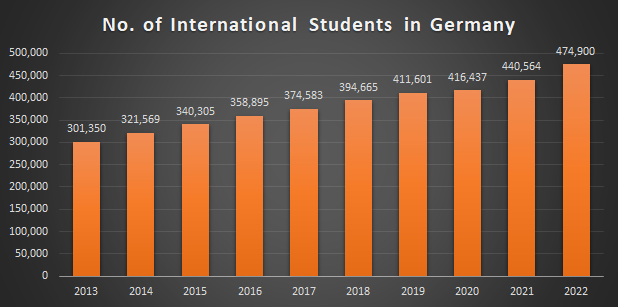 Eligibility and Requirements
To study in Germany, international students must meet certain entry requirements and go through the application process. The specific requirements and procedures may vary depending on the university and program, but here are the general steps involved:
Student have required academic qualification from an authentic institute.
Academic Transcripts, Degrees and Diplomas must be verified from the relevant authority.
Language of education in Germany is Germany and English, For German Most universities require a minimum score of B2 level in the Common European Framework of Reference for Languages (CEFR) for undergraduate programs. For graduate programs, a minimum score of C1 level is often required. For English taught programs IELTS/TOEFL is needed.
Students is required provide Letter of Recommendation from their Teachers or Professors.
A Personal Statement or Letter of Motivation is required, explaining the student's reasons for studying in Germany and their future career aspirations.
All documents submitted as part of the application must be translated into German or English, if necessary, and certified by a qualified translator.
Students must show proof of funding to cover there education (tuition fee) and living expenses.
Students must have admission offer from any university or technical institute in Germany.
Some programs may require specific entrance exams, such as the TestAS for international students
Students are required to have get a valid study visa for Germany embassy or consulate of their country.
Specific requirements may be different for each university and program, it is always advised to check the official website of the University.
Top Scholarships for International Students
Germany offers a range of scholarships and financial aid options to for international students to cover their educational expenses. These scholarships are funded by the German government, universities, and various organizations. Here are some popular scholarships available for international students:
The German Academic Exchange Service (DAAD) offers a variety of scholarships for international students, including the DAAD Scholarship for Development-Related Postgraduate Courses and the DAAD Study Scholarships for Masters and PhD students.
Deutschlandstipendium
The Deutschlandstipendium is a merit-based scholarship program that supports highly talented students from all nationalities. It provides financial assistance of 300 euros per month for one year.
Erasmus+ Scholarships
Erasmus+ is a European Union program that offers scholarships and grants for students to study abroad in European countries, including Germany. The program covers tuition fees, travel expenses, and living costs.
The Heinrich Böll Foundation offers scholarships for international students who demonstrate exceptional academic and leadership qualities. These scholarships support students pursuing bachelor's, master's, and doctoral degrees.
Konrad-Adenauer-Stiftung Scholarships
The Konrad-Adenauer-Stiftung provides scholarships to international students who show a strong commitment to social and political engagement. The scholarships are available for all degree levels.
Friedrich Ebert Stiftung Scholarship Program
Each year Friedrich-Ebert-Foundation (FES) offers 40 fully funded scholarships for selected international students. Scholarship winners are offer full tuition coverage, monthly stipend, medical insurance and students with child also eligible for family support.
In addition to these scholarships, many universities in Germany offer their own funding opportunities for international students. It's advisable to check with your chosen university's international office or financial aid department for more information on available scholarships and financial aid programs.
Cost of Living in Germany
The cost of living in Germany varies depending on the city and region. Generally, living expenses in smaller towns and rural areas are lower compared to major cities like Berlin, Munich, or Hamburg. Here are some estimated monthly expenses for international students in Germany:
1. Accommodation cost depend upon the city and the type of housing a student want. Cheapest accommodation is the Residency Halls which costs around 200 to 350 euros per month. While shared apartment costs around 400 to 700 euros.
2. Food expenses can range from 150 to 250 euros per month, depending on your eating habits and whether you cook at home or eat out.
3. Health insurance is mandatory for all students in Germany. The cost of public health insurance is available for students under 30 for around 125 euros per month. While for students over 30 private health insurance is required which starts from 35 euros per month.
4. Germany has an efficient public transportation system, and the cost of transportation varies depending on the city. Monthly transportation expenses can range from 30 to 80 euros.
5. Other Miscellaneous expenses such as internet, mobile phone bills, entertainment, and personal expenses can amount to approximately 100 to 150 euros per month.
It's important to budget carefully and take into account all the necessary expenses to ensure a comfortable and financially manageable stay in Germany.
Table Below will give you the idea about cost of the cheapest mode of living in Germany For International Students
| | |
| --- | --- |
| Accommodation | 200 |
| Food | 150 |
| Health Insurance | 125 |
| Transportation | 30 |
| Miscellaneous Expenses | 100 |
| Total Expenses Per Month | 505 Euros Per Month |
International students should look to apply for study visa(subclass 500) for Australia, That is also a great option for international students.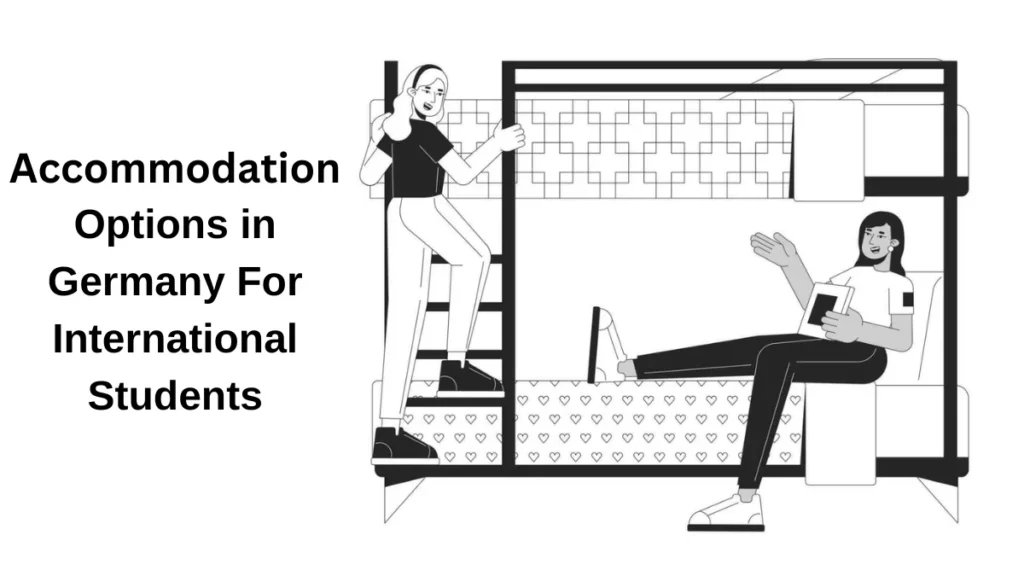 Student Accommodation Options
Finding suitable accommodation is an important aspect of studying in Germany. Here are some common accommodation options available for international students:
1) Student Dormitories:
Student dormitories, also known as "Studentenwohnheim" or "Wohnheim," are a popular choice among students. They offer affordable accommodation and the opportunity to live in a community of fellow students.
2) Shared Apartments:
Sharing an apartment with other students or renting a room in a shared flat, known as "Wohngemeinschaft" or "WG," is a common practice in Germany. This option allows for more independence and flexibility.
3) Private Apartments
Renting a private apartment can be more expensive but provides greater privacy and independence. Websites like ImmobilienScout24 and WG-Gesucht are useful resources for finding private apartments.
4) Halls of Residence
This is type share living but with other students. In Germany there are about 1189 Halls of Residence for international students. Being cheap is one of its main advantage.
Benefits of Studying in Germany
Germany offers high-quality education for students, many of German Universities are ranked in top 100 in the world.
Most public universities in Germany do not charge tuition fees or a minimal fee, even for international students. This means that you can study in Germany without incurring significant debt.
There are several scholarships available for international students who want to study in Germany, such as the DAAD (Deutscher Akademischer Austauschdienst) scholarship.
German universities offer most advanced knowledge to students in a wide range of undergraduate and graduate programs.
German universities have strong ties with industry, which can lead to internship and job opportunities for students.
Compared to other European countries, Germany has relatively low living costs. Rent, food, transportation, and other expenses are affordable, especially outside of major cities like Berlin or Munich.
Germany is a diverse country with people from different backgrounds, cultures, and nationalities. International students do not feel alienated while there stay.
Student Visa Process
International students planning to study in Germany for more than 90 days must obtain a student visa and residence permit. Here's a step-by-step guide to the visa application process:
Choose a University of choice in Germany.
Find a program of your choice and check it requirements.
If you fulfill all the requirements then next step is to apply for admission.
If you get accepted by the university and received conditional offer of admission or an unconditional offer of admission, then you can start your process of students visa.
After receiving the Offer of Admission you can then apply for student visa by visiting German Embassy or Consulate in Your Country.
To apply for study visa you will be asked to submit required documents, like proof of admission from a German university, passport, proof financial resources, verified academic documents etc.
After that a appointment date is given to your for the interview.
You may be required an interview at the Germany embassy or consulate.
After reviewing your application, the embassy or consulate will issue a decision on your visa application.
Once your visa is approved, you can travel to Germany. Upon arrival, you must register at the local registration office and apply for a residence permit within 90 days.
It's advised to familiarize yourself with the specific visa requirements and procedures for your country of residence. Contact the German embassy or consulate for detailed and up-to-date information on the visa application process.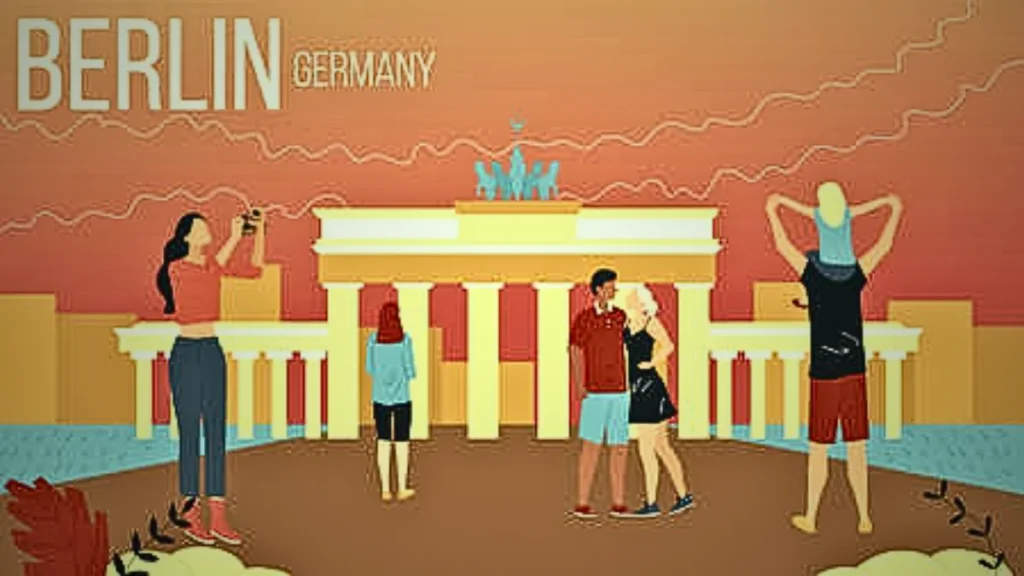 Tips for International Students
Studying in Germany offers a great opportunities for personal and academic growth. To make the most of your time in Germany, consider the following tips:
Research and Plan Ahead:
Start your research early and carefully consider your options and plan your application well in advance. Look into university rankings, locations, program requirements, and available scholarships. Choose the one that most suitable for you. Choosing university in or near a City give good job opportunities.
Learn the Language:
While many programs in Germany are offered in English, learning the German language can significantly enhance your academic and social experience. This also gives you advantage over others regarding local opportunities.
Embrace Cultural Exchange:
Germany is a diverse and multicultural country, international student should embrace and accept this diversity. Students should engage in activities and local events.
Manage Your Finances
Create a specific budget and manage your finances wisely, see the cost of living table above to get a hint about expenses. Take advantage of scholarships, part-time job opportunities, and cost-saving measures such as student discounts and public transportation.
Network and Build Connections:
Students should be building be building network and PR with other students, teachers within the university and with local community through industry events and conferences. Attend career fairs, join professional organizations, and connect with alumni to expand your network.
Studying in Germany is a rewarding and life-changing experience. By following this ultimate guide, you will be well-prepared to embark on a remarkable educational adventure in one of Europe's most prestigious destinations. Good luck with your studies in Germany!